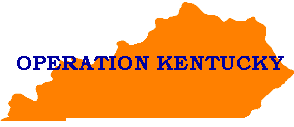 DIARY - MICHAEL RAFFIN
Eight Days in September
Wednesday 4 September 1968: Very heavy rains today. Alpha Company went on a sweep west in the morning, northwest of Con Tien to pick up some Marines from 3rd Battalion, 9th Regiment, 3rd Division and bring them back to base. By early afternoon, the marines had reported NVA in the area, and by mid-afternoon Alfa Company had picked them up. Heavy fighting began around 1600 hours. SP4 Barry Walls from Alfa Company was killed by AK-47 fire. He was 21 years old. Our first officer casualty was 2nd LT David Sullivan, a 24 year old Artillery officer and forward observer from Bravo Battery, 5/4th. He was from Missoula, MT and he used to brag about this delightful and wondrous God's country where the cattle outnumbered the people. LT Sullivan's Recon SGT, Tommy Dorris, called for artillery support which he accurately zeroed in to 75 meters of his own position. Later, it became apparent that if it hadn't been for Alpha Company, we probably would have had more casualties. By late afternoon, one of its platoons had become mired, (APCs stuck in the mud) and pinned down as it received heavy enemy fire. Its commander, although wounded when a rocket hit his APC, went berserk (and he was kind of gung-ho already anyway) and led his men against enemy positions. His advance must have surprised the enemy, and their distraction allowed us to progress when we finally went in. But unlike berserkers, he then directed the evacuation of his own wounded until finally he had to be med evaced. (Later I learned his name was CAPT Vernon.) In the same firefight, PFC Smevold (Alpha Company, 1/61) was killed at 21 years of age by a grenade. Alpha Company also lost 20 year old Bill Lucas who was killed by mortar fire -- about one month before his 21st birthday. SP5 Wolf D Dietz, a Combat Engineer from Alpha Company, 7th Engineers, was killed in intense mortar fire at 22 years of age. Med evacs were called in and were also fired at by the RPGs from the enemy (the 123rd NVA Regiment). At night, our units took up positions on Hill 162 (altitude of the hill), one day's walk from the 5/4th C2 firebase, and due west of Cam Lo. 27 of our guys were wounded that day. Later I found out this was part of Operation Kentucky.
Thursday 5 September 1968: Returned to base uneventful. We counted 23 dead enemies from yesterday's encounter.
No entries for 6,7 and 8 September 1968
Monday 9 September 1968: The First Brigade is bleeding and three more of our guys were killed in action today: PFC Terronez, PVT David R Lilly, SGT Howard Burke -- all from Charlie Company 1/61 when it came under heavy rocket and mortar fire in the hills west of Dong Ha. Throughout the firefight, SGT Tommy Dorris, although wounded, continued to fight until the last chopper left late in the afternoon. (Ex post facto additional information thanks to Michael Mullenix, received 8 December 2000: Alpha Company had occupied the hill before Charley Company, and when it took enemy fire it moved out. Subsequently with casualties, Alpha Company had to move back a bit for med-evac, which forced C Company back on top of the hill where it became pinned downed by heavy mortar and rocket fire.) Lilly and Terronez were literally blown to pieces. Burke was the Forward Observer for the mortar platoon, and was trying to determine where the rockets and mortars were coming from when he was hit. Every time the chopper came in to take the wounded from C Company, it drew heavy enemy fire, so not many were able to get in at a time. C Company took more wounded when the chopper drew fire and left. Survivors who stayed behind took remaining pieces of Lilly and Terronez, and hid in a stream bed all night and walked out in the morning.
Here is inserted a recent (Dec 2000) exchange between Tommy Dorris (FO A/1/61) and Mike Mullenix(RTO C/1/61). Both of these men were part of the operations recorded in this diary.
From: Tommy Dorris
To: Michael L. Mullenix
I just read the article about you in the Sept. 69 fight. I knew C 1/61 was there but didn't know y'all had came up. We were sent up that morning with just one platoon and the rest of the A Company was trying to get to us. I wonder if the FO from the mortar platoon was the same that was with me. He taped my arm to my chest and gave me a good shot of dope and we set there calling in Artillery and mortars all afternoon till they made me get on a chopper and leave. I remember all of us camping out overnight before we went up the next day. I all so remember that a company from 1/11th was in between us and where the firing was come from. They could hear the rounds leaving the tube and me and the mortar FO could see the smoke from them. I must of called in 50 rounds that afternoon, never did get to find out how it came out and never did see the rest of the company because it was getting dark when I left.
Tommy
From:Michael L. Mullenix
To: Tommy Dorris
Glen Mutter was my C.O. I remember when I came off that hill, I was carrying the radio for the 2nd Plt. Sgt. and we sat down just after cresting the hill and watched the rest of the company come off the hill. When Cpt. Mutter came off (he was one of the last to un-ass that hill) he looked like an old man. I asked him if he was O.K., and he said yes. About that time came the guys carrying the remains of Lilly and Terrones and I never saw a person look sadder than he did. I didn't know who the bodies were. I thought the two were missing. Dave Lilly was a drinking buddy back at Carson, and he was best friends with Terry Hyde. Terry was not along on that mission and blames himself to this day for what happened. I told Terry's wife that had he been along, he would have been in that hole with Dave instead of Terrones.
Mike
From: Michael L. Mullenix
To: Tommy Dorris
The whole battalion was stretched out on a long ridge where the choppers had dropped us off the afternoon before. A Co. led off the next morning after a couple Phantom jets did some low strafing before we moved out. As they were strafing, A Co. started moving out and as they crossed the short valley between our position they started drawing mortar or rocket fire, intermittently. As they cleared the next hill, we moved out and the rest is the story I gave to Raffin. The mortar F.O. was from our 4th platoon and was, I believe, with our platoon leader (?). I believe the round that got him also wounded the LT. (Bill Claus) and his RTO (Cagle). He may have been with Cpt. Mutter. Is that why they call it "Mutter's Ridge"? Later, before dark, when we were hiding in the creek bed, I SAW THE NVA F.O. who had been calling in the stuff on us. He had been behind us all the while, because he was walking on the side of the opposite hill where we had come from. I saw him talking on his radio, and he was alone. He was no more than 150 meters from us and the Platoon Sgt. wouldn't let me shoot because he was afraid we would give away our position. I believe Bruce Money and Greg Lorensen saw him too. That has always preyed on my mind.
Mike
From: Tommy Dorris
To: Michael L. Mullenix
Yea, I remember the Phantom we had to take a break on the way up that morning so they could come in. The mortar FO was a SP-5 and had a name that ended in "ski" or something like that. He was a big guy maybe 200 lb.'s. I had worked with him before and he seemed like a good guy. I never did figure why they sent one PLT up first, but we had just got the new CO for A Co. and I didn't even know the new LT from the Artillery. I did get to talk to him on the radio that day and told him to keep his head down. It's call Mutter's Ridge and also call Rocket Ridge, I don't think it was named after Mutter. I do remember that it was our first off the track operation and one of the biggest.
Tommy
From: "Michael L. Mullenix"
To: Tommy Dorris
Tommy, Back on the subject of Rocket Ridge, after we cleared the hill, the med-evac started to come in on a small perimeter we had established a short distance from the crest and a couple people had got on and they were bringing the two bodies up and we received more incoming. Moose was wounded in the leg and the chopper took off, leaving us to our own devices. I think someone else was wounded too.
We proceeded down the hill and into a wooded area containing a small stream bed, and changed direction (we went left) for a short distance until the whole unit was in it then we stopped. The enemy walked incoming the direction we had been going in hopes of getting more of us. After a time it stopped. I guess they lost us. (Basic tactics when fleeing incoming. Get into a woodline and change dirtection.) some time after that is when I saw the NVA FO looking for us.
Later, Cpt. Mutter was on the horn with a spotter plane trying to let him know our location. we could see the plane right over us but he was never able to spot us, so the word was to settle in for the night. Before leaving the hill we were instructed to "lighten the load" because we were going to run. Of course, the first thing we all got rid of was the gas masks. We dumped almost everything from our packs except ammo, so of course, the only ones who had rations was those who had disregarded orders (mainly one or two guys who didn't share). After dark it rained like hell and the stream became very deep and swift. The bamks were very steep and I remember Curling myself around a small tree or bush (it was dark) to keep from falling back into the stream. Talk about being in hell!
The next morning we moved out up the stream and up another hill, down the other side, changed direction, waded down the middle of another stream for some distance and finally emerged and started up another hill where our tracks were waiting on us. The drivers were about halfway down the hill, passing out C-rations and helping us up the hill. All the while, those poor bastards were dragging the bodies in ponchos, I think there were 4 guys to a poncho, struggling through the bush the whole way. I can't remember who they were but they all deserve a medal. The Marines would have buried them and gone back and tried to find them later. Cpt. Mutter said they went out with us and they were coming back with us. I praise him for that. More later
Mike
Tuesday 10 September 1968: We were sent out to help rout Mr. Charles and any NVA we could come across. I think HQ had good information this time, we had a big firefight the next day.
Wednesday 11 September 1968: Our sister unit Bravo Company, 1/11th lost 23 year-old PFC Gorschboth to a grenade, SGT Bill Gagnier, 21 years old, to a sniper and SP4 Tom Smith, at 20 years of age, to mortar shrapnel. The NVA seemed to throw everything they had at us - rockets, mortars, grenades, machine gun fire, and Bravo Company lost four more guys. PFC Robert L. Scott, who had just joined the unit two weeks [to the day] earlier was shot to death the day before his 20th birthday - a typically cocky, though carefree, happy-go-lucky kind of kid. SP4 Vini Santucci [we kidded him about being a Mafioso Godfather because he was from Chicago] was lost to a mortar and rocket artillery barrage which also killed SP4 Harry Van Alst - 2 months after his 21st birthday, but still a kid. And PFC Gary Waldorf, 20 years of age --- his weapon had either jammed or he ran out of ammo - probably a jam, and a rocket blew up right next to him. Many of the hits we took were by such deadly, but well-aimed mortar fire, like the enemy knew exactly where we were going to be at any one instant and zeroed in on us. We were pinned down for some time, so the medic couldn't reach some of the wounded in time to save them. It's very hard to run up and down hills, chasing the elusive enemy, and then to encounter him in fortified embankments or bunkers, or hidden in caves loaded with booby traps and tunnel complexes.
[RETURN TO TEXT]
[RETURN TO APPENDICES]